DESIGN FIREPLACE ACCESSORIES: a Keyword that opens to the Future!
ACCESSORIES FIREPLACE DESIGN:
this is the kw that inaugurates the new factory of f.lli perin with "skyline": "OFFICINA PERIN – INOX DESIGN" is born, a spin off entirely dedicated to
home living and e-commerce.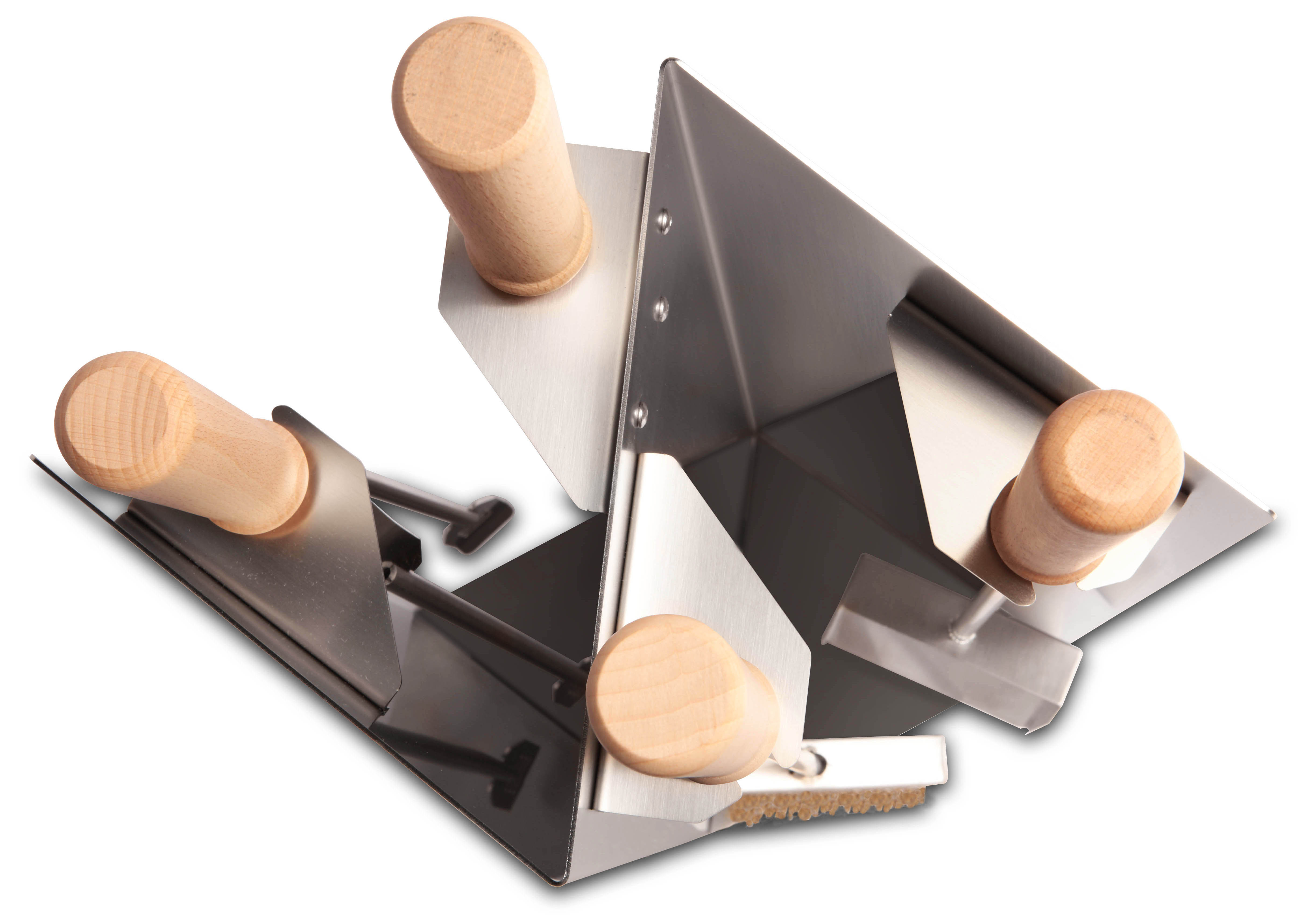 How many times have you discovered love in front of your wood fireplace and how many times, sipping a nice red wine, have you chatted with your best friend? How many times have you enriched a spring Sunday with a family barbecue and how many times have you used pliers, poker, brush and shovel as if they were the tools of a great chef? The answer is in our KW: Design Fireplace Accessories! You would have never thought that these everyday tools could express your personality, your life style!
The solution is Officina Perin because now, with the "SKYLINE" Fireplace Kit, all this is possible.

SKYLINE: A MINIMAL AND INNOVATIVE DESIGN
Broken lines that recall the skyscrapers of a modern city seen from above, but it is a city on a "human scale" that expresses warmth, sociality and culture. These values are represented by the union between the technological steel and the soft beech wood handles that rise upwards.
SKYLINE: EVERYTHING AT HAND
Even the arrangement of the four tools follows a precise and functional rule. Gathered in pairs (brush and dustpan + pliers and poker) they are easily removable for comfortable and safe use. The long arm of the tool allows it to be used away from the fire.
SKYLINE: THE DETAIL IS THE STRENGTH OF THE DESIGN
The beech wood handles, turned by hand, rest on the metal structure protected by hand-positioned ring felts.

Everything is cared for with handcrafted care, where the attention to detail is the expression of a true
VOCATION FOR QUALITY.
SKYLINE "LUCENTE" (BRIGHT): A TRIBUTE THAT SPEAKS TO NATURE
"Lucente" is an organic sanitizing detergent, ideal for stainless steel, born from the professional experience of F.lli Perin. The original recipe contains plant alcohol and essential oils of lemon, sage and thyme, medicinal plants par excellence, in order to transmit positive values and vital balance.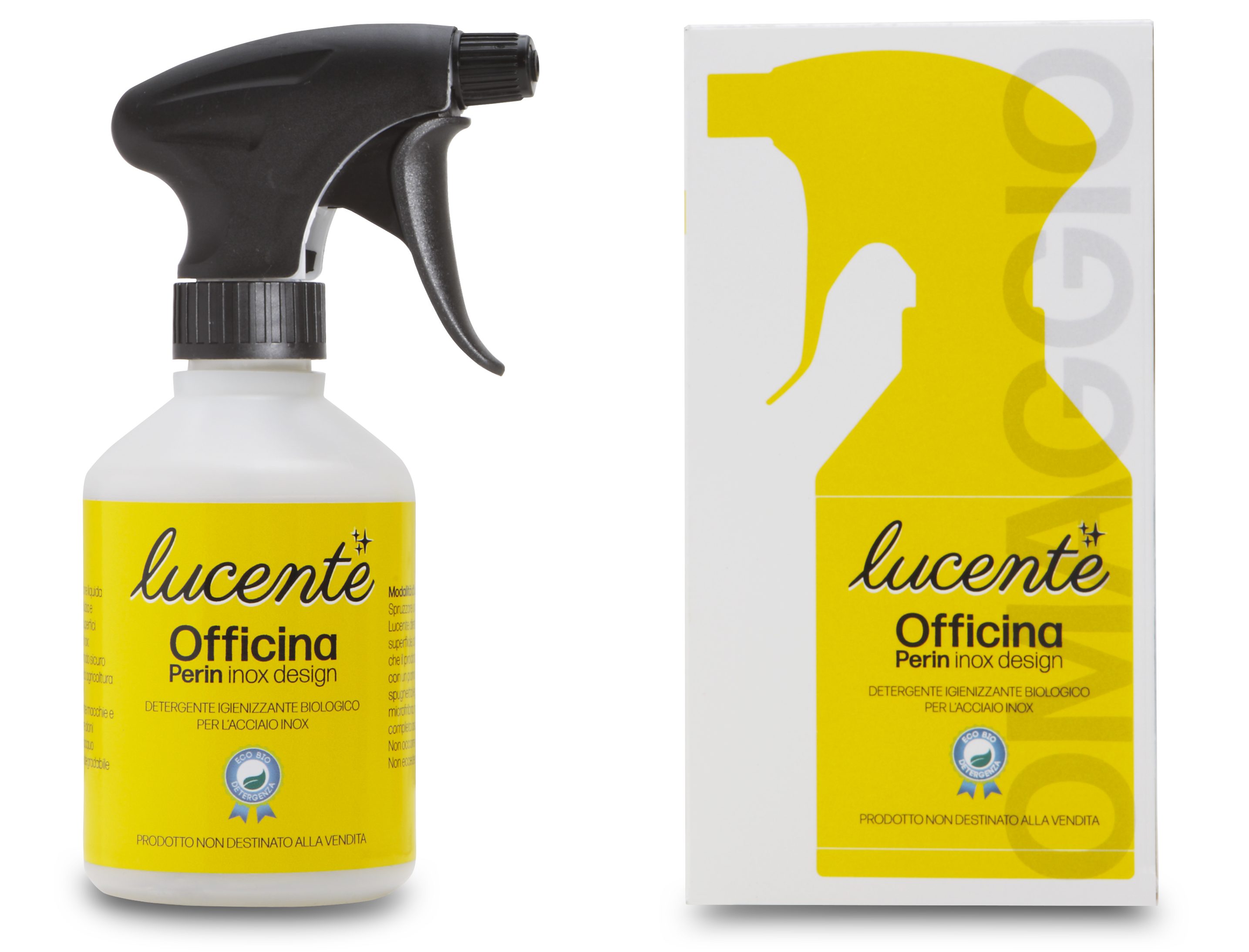 Cinzia and Monica Perin are excited about the debut of "SKYLINE" on Amazon and inspired by the famous phrase of Neil Armstrong "this is a small step …". This quote reveals their iron will to be present, especially in these difficult times, in the new world of networking, the web, E-Commerce.
And for F.lli Perin being present in any new marketplace means expressing all the quality and experience gained in 60 years of history and success!
Just as Giovanni Perin, the Founder, who was already doing in the 60's of the last century. While Italy was slowly beginning to appear on the post-war world scene, he went around the world selling his kitchens, the splendid stainless steel products of his "Perin Workshop".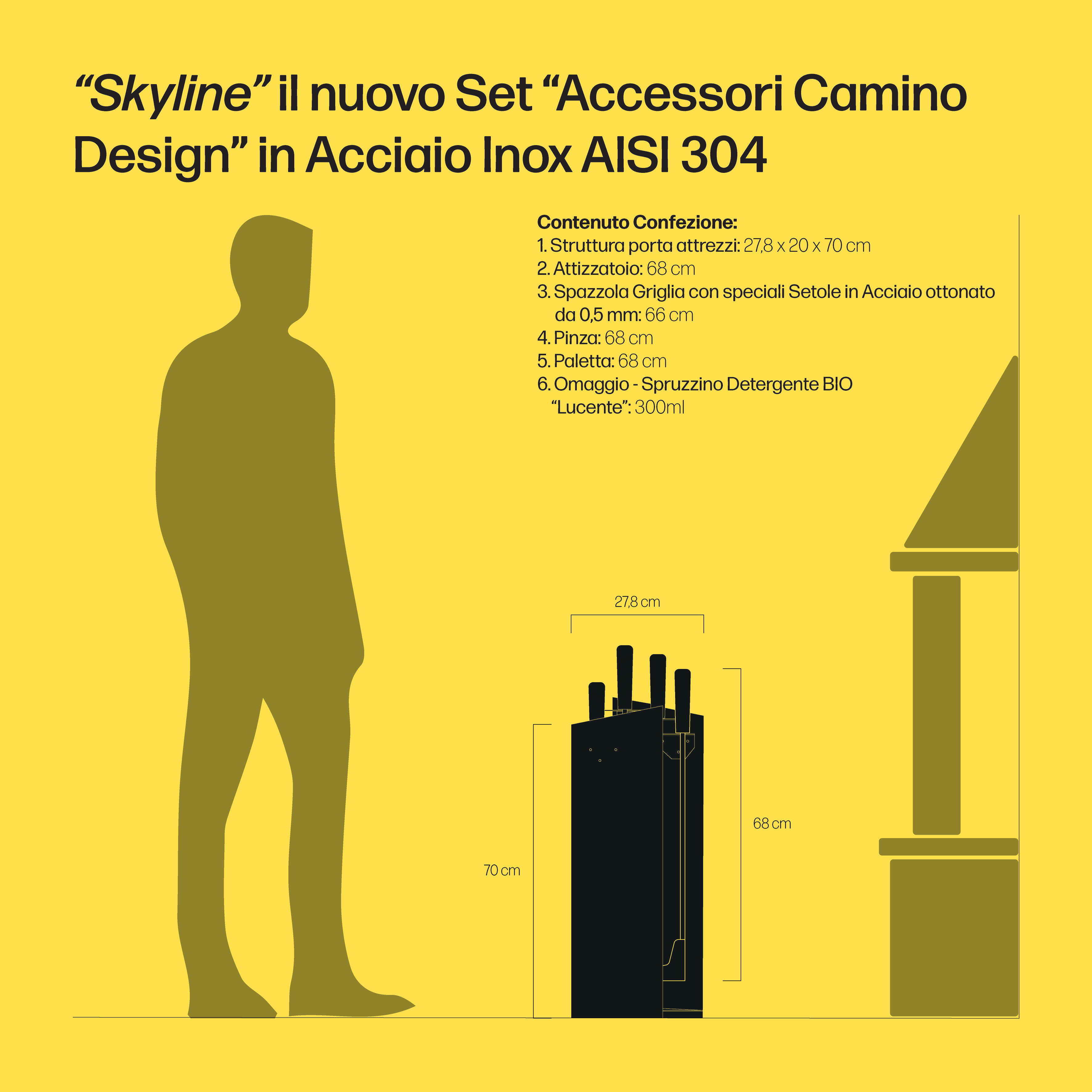 We are at your complete disposal for any further information and/or availability of Skyline for International Markets: