ETERE, the Perin "Air Purifier", is true innovation!
The Air Purifier by F.lli Perin is successful thanks to its Scientific Innovation and Design, ETERE is born!

Thanks to the collaboration with Metalarredo srl ("airlightPRO" Project – Breathe Pure Air), F.lli Perin brings all of its sixty years-long experience in the processing of stainless steel to a new Design Air Purifier for homes and public environments.
F.lli Perin and Metalarredo, two companies from Treviso and world leaders in the sector, have decided to combine their skills and face together an international and fast-changing market driven by dynamics where Domestic Air Purifiers are becoming more and more a "Collective Feeling" linked to Health but also to a new concept of "Sustainability of Life on Earth".
There is a reason why the internal department for Design and the new Prototypes of F.lli Perin, the new creatures of OFFICINA PERIN, is inspired by mythology, because ETERE was born to give everyone cleaner air, superior air that only "Gods can breathe".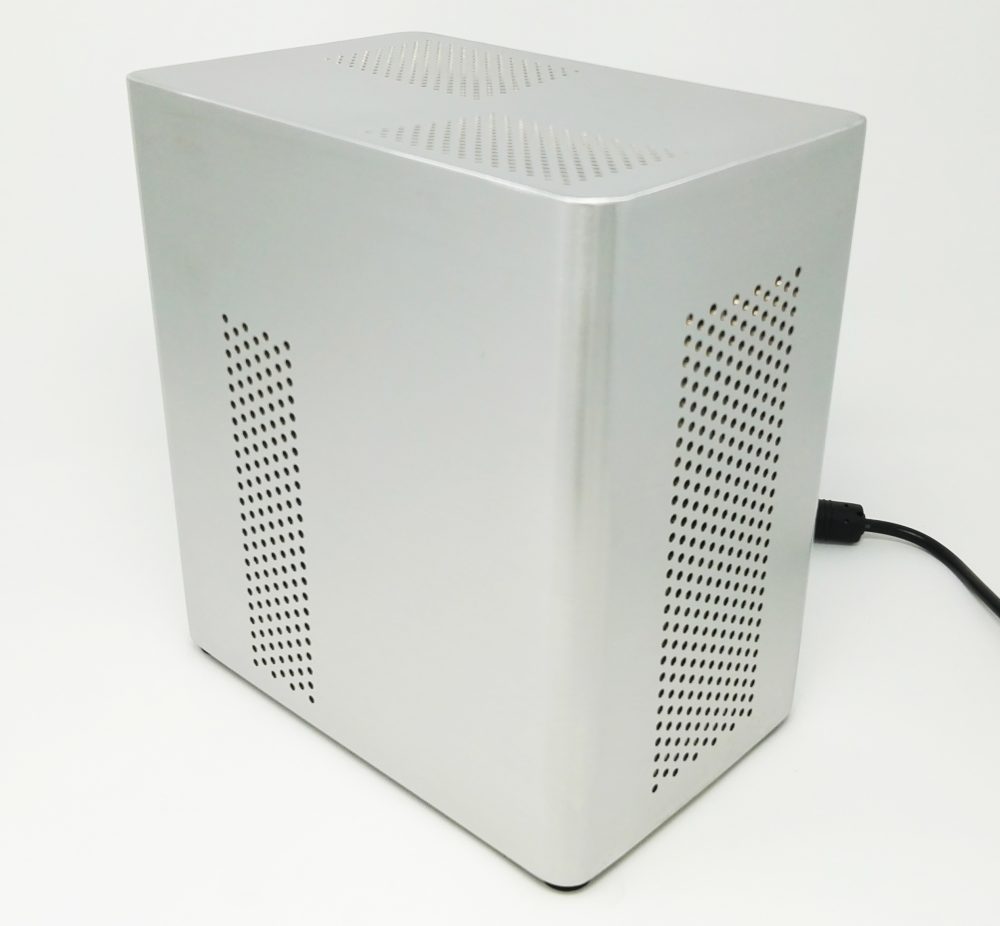 ETERE is a table air purifier that, thanks to its Minimal Design with stainless steel 304 shell, fits perfectly in both domestic and collective environments. It is able to kill bacteria, nitrogen oxides and volatile organic compounds.
The beating heart of ETERE is the "airlightPRO" Project (photocatalytic filters with UV-C LEDs capable of 15,000 hours of work), which thanks to the collaboration with the Politecnico Univerisity of Milan, shines out among the Air Purification Systems and allows a complete purification of the environment with very few air cycles and impressive performances:
Viruses and bacteria (CFU): about 90% of viruses and bacteria are blocked in the filter and sanitized at 100%.
Volatile Organic Compounds (VOCs): a percentage of VOCs of at least 30% is purified by photocatalysis
Solid Particulate Matter (PST): 97% solid particulate matter (PM 0.5 to PM 10) is blocked in the filter
Nitrogen oxide (Nox): up to 80% of nitrogen oxides (NOx) are oxidized by non-toxic species.
ETERE, the best Air Purifier for Home, Office and Public Environments, has low energy consumption and zero maintenance costs, as the special filters can be easily regenerated by washing them in water with normal detergents or disinfectant solutions, such as those used for Anti Covid masks.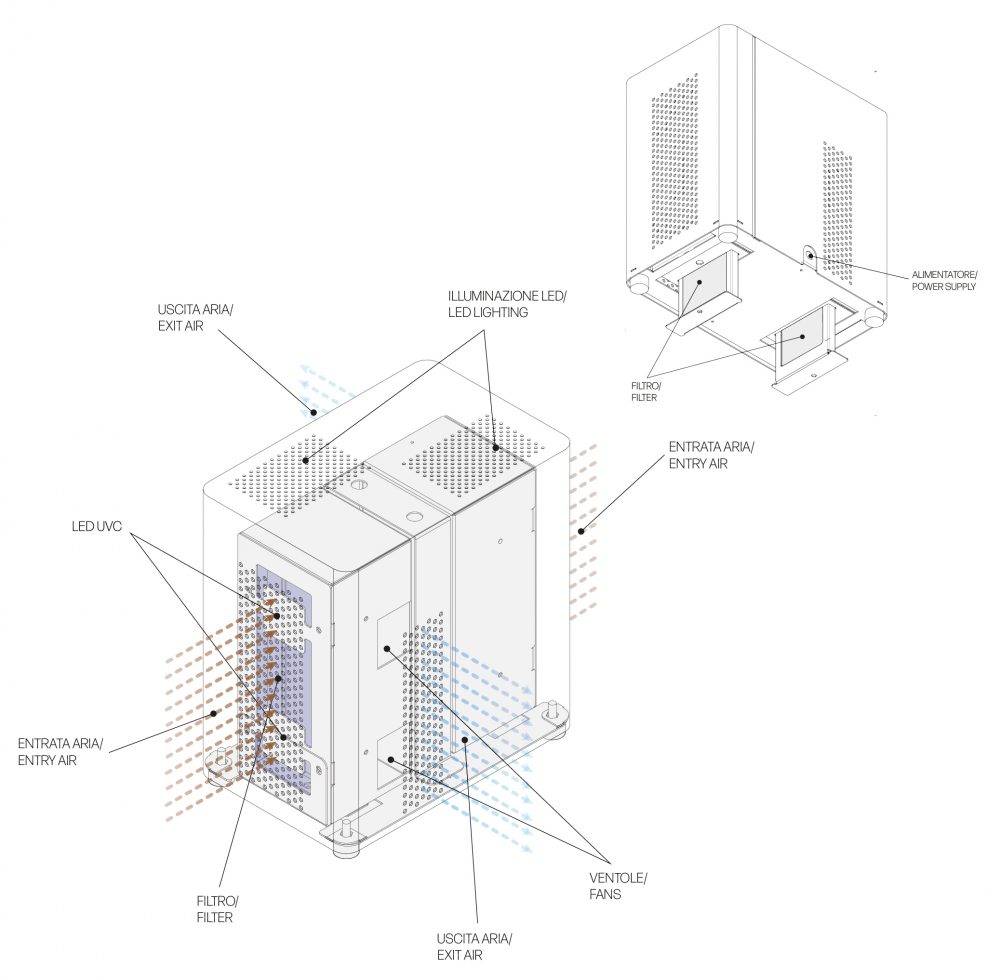 ETERE, leader in the category "Sanitizers for Environments", is light (3 Kg) and powered at 12 V, like any cell phone. Easy to inspect and maintain, it is perfect for continuous use at home, in the office or in public places.
The package is completed by an adhesive label with QRCode that can be displayed to show that the ambient air is purified with the "airlightPRO" system. The QRCode allows easy reading of the pluses of the system.
MODERN AND ELEGANT, ETERE IS THE BEST AIR PURIFIER,
GUARDIAN OF OUR HEALTH.
F.lli Perin srl is partner of the project "airlightPRO" of Metalarredo srl with Etere, a patented system N° 102019000021999 dated November 22, 2019 as "Air filtration device".
If you would like to know more don't hesitate to contact me: Georgia Zuliani 
RESEARCH AND CHALLENGE, F.lli Perin for COVID-19: Download our product range in pdf