WAITING FOR HOST 2019… TWO YEAR'S OF CONTINUOUS DEVELOPMENT FOR F.LLI PERIN!
HOST 2019, a major sector-based event, is just around the corner and F.lli Perin, bolstered by a series of successes that have led to a significant 26% increase in the company's turnover in the last three years, is now in the process of developing a new concept that will represent the core element and future of this dynamic Treviso-based company.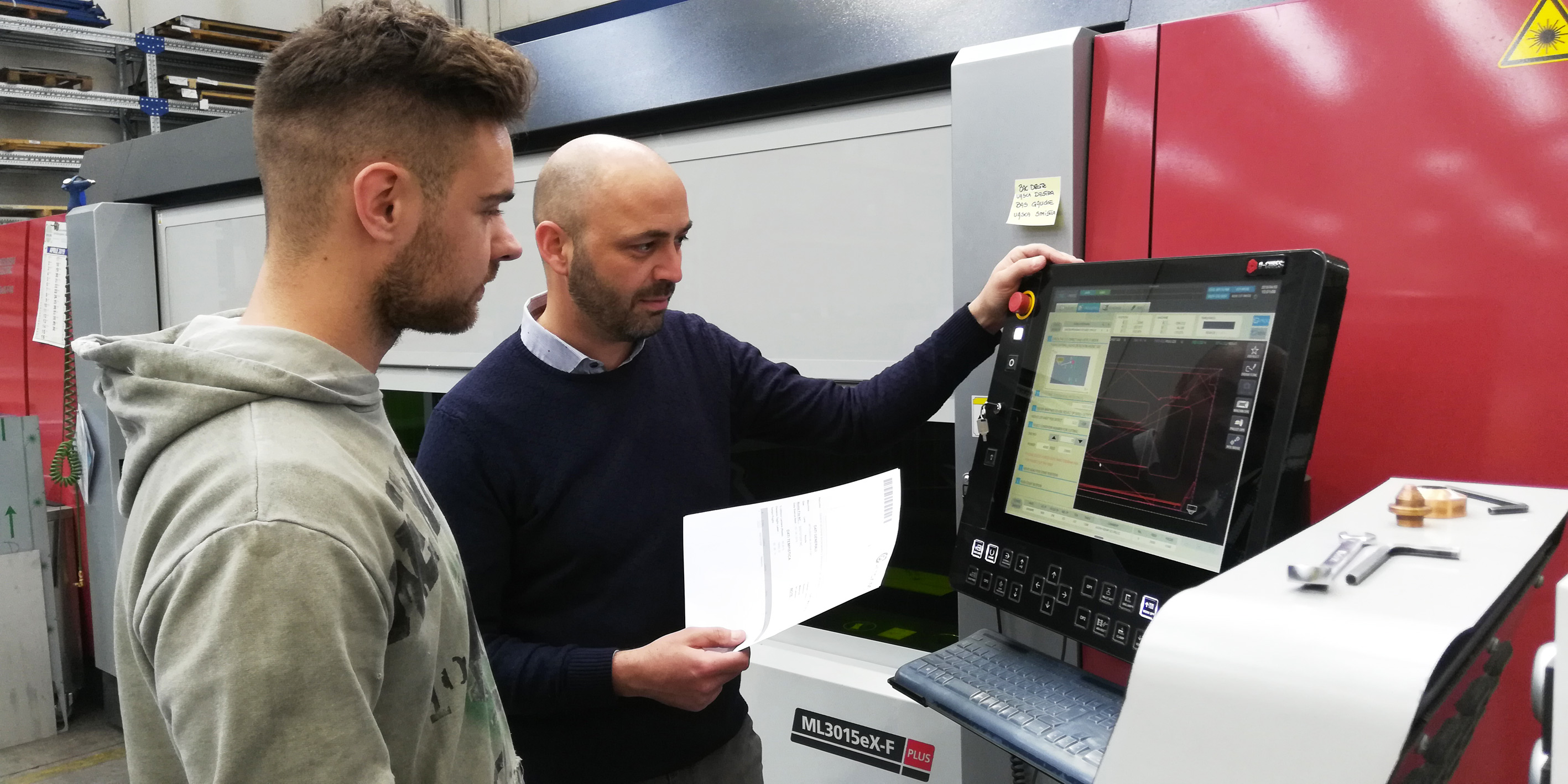 What better occasion then, in marking the company's 59th anniversary, to review the identity and development of the company with Monica and Cinzia Perin?
Monica Perin, recently elected Vice President of the Associazione Artigianato Trevigiano (Treviso Artisans' Association), a clear indication of the specific focus on the development processes of the entire district, immediately points out the quality of life within the company that has been translated into improved performance.
"Due to our increasing success abroad, about twenty new staff have joined the workforce in the last two years which has forced us to view our company as if it were a community, functioning for the benefit of its 'citizens'. So, just like a small city, we have renovated "neighbourhoods and roads", in the sense that we have organised different production islands, incoming and outgoing warehouses and the flow of goods and people. All of this has contributed to greater safety, increased productivity and improved well-being all-round!"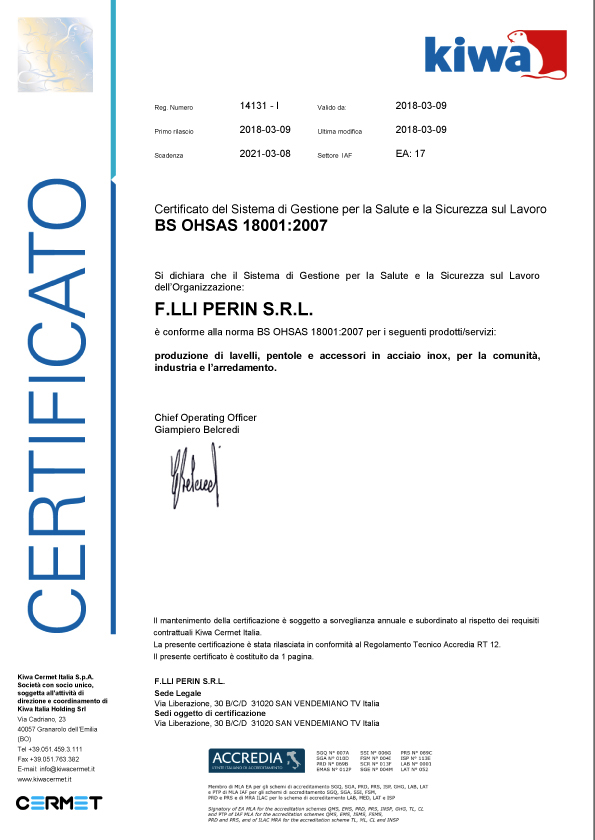 "Following HOST 2017," her sister, Cinzia, continues "which resulted in a significant increase in production, we realised straight away that we would have to change our approach. So, after obtaining ISO 9001:2015 Certification of the Quality Management System, our main focus was on increasing the standards of quality within the company which also led to us obtaining the BS OHSAS 18001:2007 Occupational Health and Safety Assessment Standard.
A result that not only reiterates our concept of "product quality", but above all, one of "quality of life" in the company."
Walter Filippin, CFO since 2016, focuses on the importance, for a company like F.lli Perin with a strong historical-family connotation, of the transition to a management system that is "open to managers" and to the theories that have led to the success of international industry.
"I wanted to experiment with the concepts that had become classic building blocks for modern businesses which originated in Japan in the 1940s with what is universally known as the Toyota Production System (TPS), an acronym now referred to as the Thinking People System. From a professional point of view, we belong to the 'Lean' generation, i.e. a company that is seen not as a static entity but as a living organism, made up of groups of people who must be constantly involved in the processes of collective improvement.
In 'Lean management', all the stakeholders must be informed and involved, from the owners to the managers and workforce, so now everyone in F.lli Perin has learned the meaning of the Japanese word Kaizen: Kai (change) and Zen (better). In Japan it is viewed as an authentic philosophy of life which translates into daily observation and active flexibility, determining a virtuous process of change for the better in both the person and the company, through small, daily, systematic, collective steps, which above all, are proudly shared by everybody."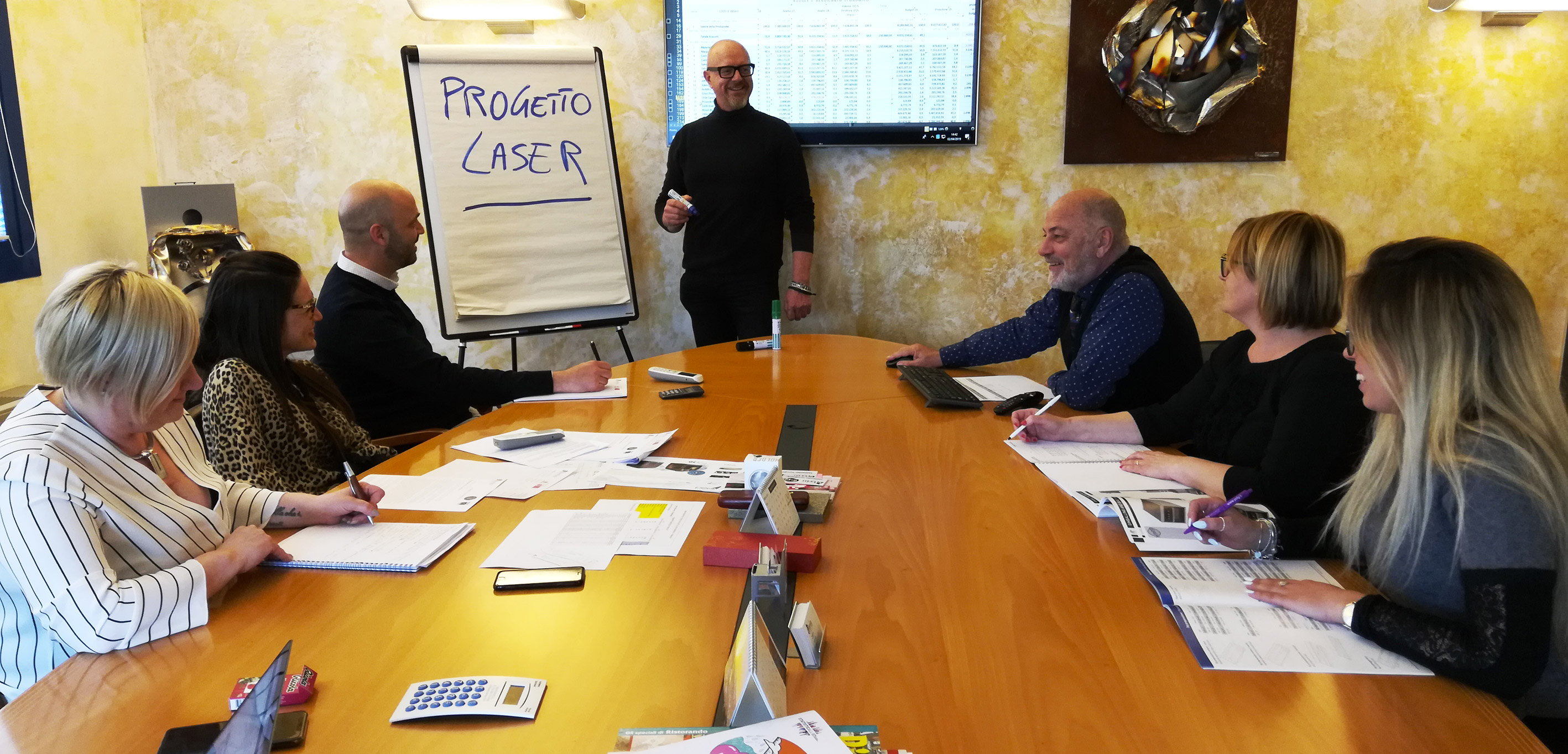 "A process whereby awareness develops even before structures," Monica Perin points out. "One that has radically transformed our concept of company and has found a true and trusted partner in building our future success in the Swiss group for development and acceleration, MyAcademy, run by Gianni Simonato.
The technical manager, Vanni Baù, proudly takes us on a guided tour of F.lli Perin, a company we have known for years, but which now appears totally revamped.
"We have completely restructured our production flow logistics," he tells us, "by optimizing production times, reducing downtime, increasing the efficiency of the raw material warehouse … we have implemented the Technical and Programming Office as well as the Logistics department to receive and ship goods, thus significantly improving quality control on input and output.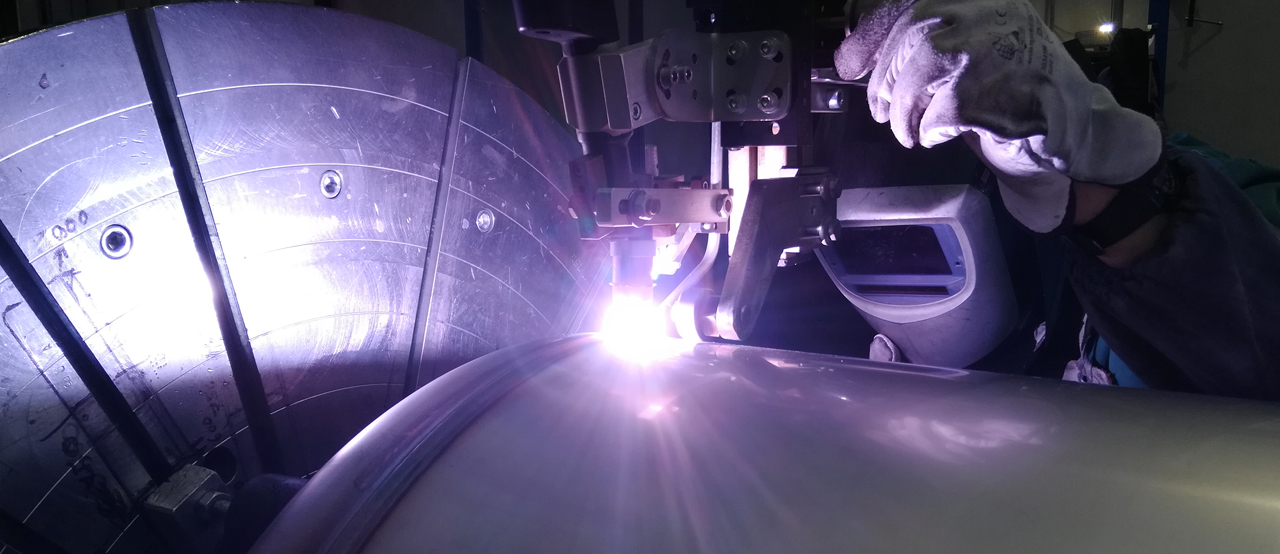 Without this system evolution, the key investments in technology made over the last three years would have made no sense. For example, the new Plasma Welding Machine for the "cookware" line, the automatic welder and grinder for the "sink" line, the Wi-Fi coverage throughout the company guaranteeing flawless connectivity between machines and operators, on-board detection systems for total traceability of production flows and the Mitsubishi ML3015eX – F40 Fiber Laser with a latest-generation automatic "loading and unloading" system, the leader in Europe for applied solutions."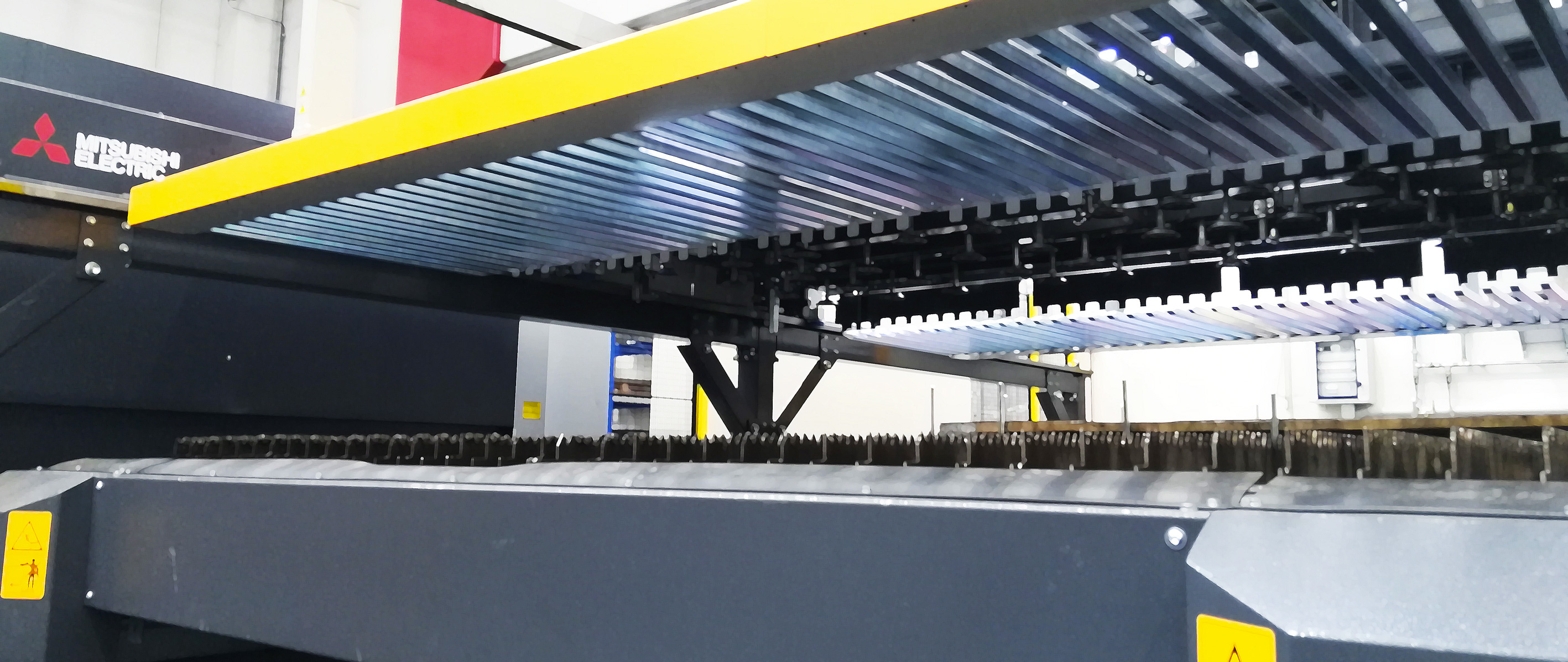 "It is a futuristic machine that will reap benefits for us," continues the Technical Manager as he begins showing us some details, "starting with the "Zoom Head" cutting head which, thanks to hermetically sealed optical lenses, guarantees precision, speed and flexibility, plus the CAD-CAM system on the Jet-Cam Suite platform and D-Cubes control that allows for total digital interface with 'Industry 4.0' … the Mitsubishi Fiber Laser is a real gem that will open the doors of F.lli Perin to research and the best performing markets!"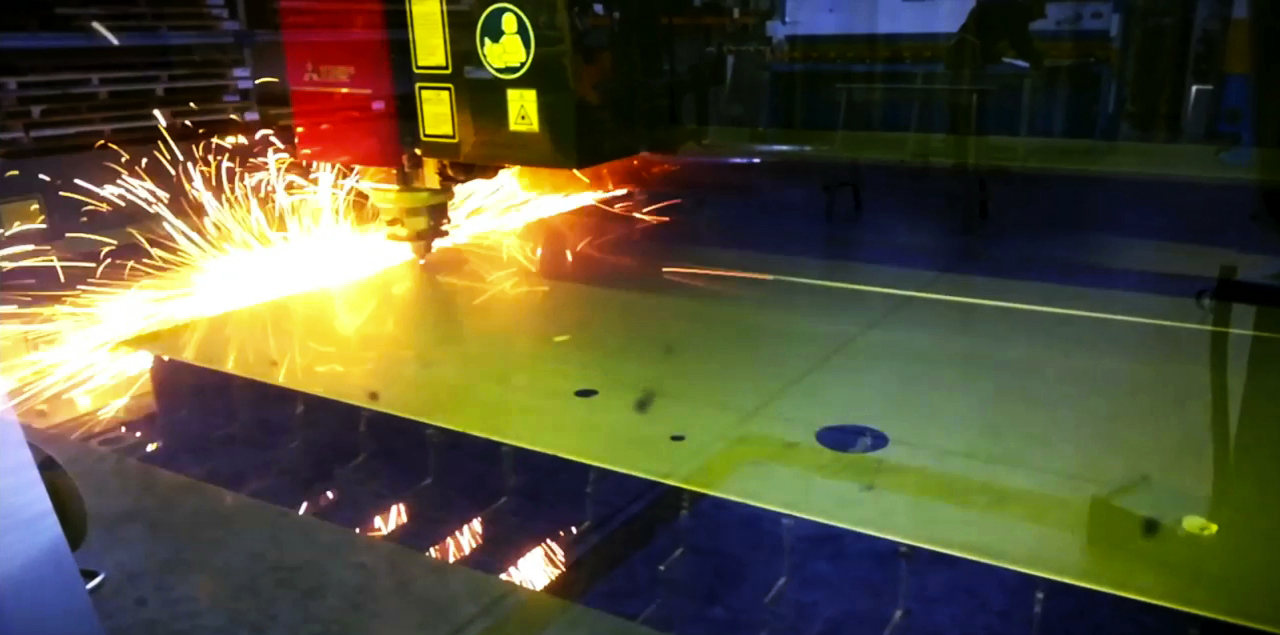 "All these investments have proved useful," continues Cinzia Perin, who coordinates the Production Department in the company, "in giving continuity to and implementing the production of the innovations presented at HOST, such as the "braising pan" that we now produce in a range with a capacity from 40 to 250 litres and with which we have consolidated extremely important markets, like Europe and North Africa."
"Achieving the goal of gaining total control over the production cycle, without having to rely on third parties or outsourcing work phases, has allowed us to significantly increase quality, the variety of materials used (with satin, sandblasted and BA gloss finish). This has resulted in greater flexibility compared to the competition and an ability to "listen" to the needs of customers which would have been impossible in the past!"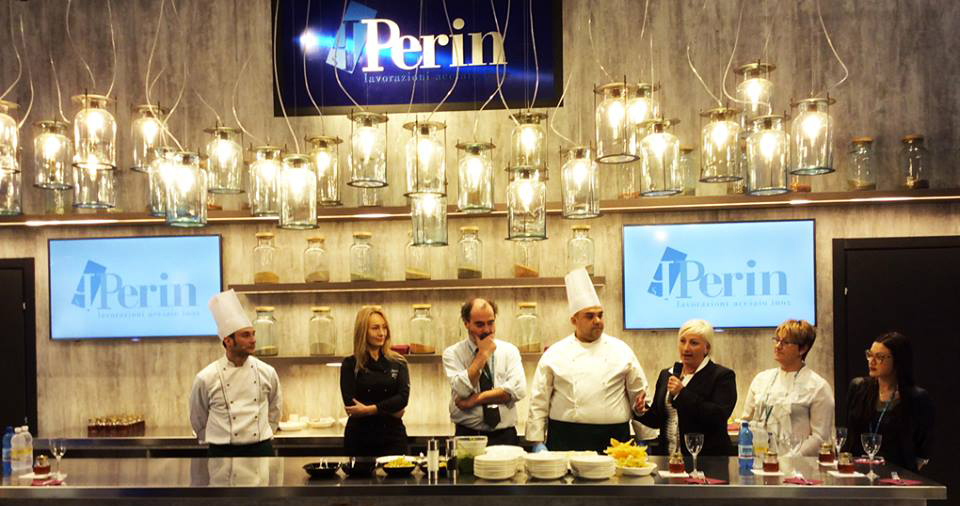 F.lli Perin, founded in 1960 from the small artisan company started by grandfather Giovanni, has now reached its third generation with the official entry of Georgia who, after her debut at HOST 2017 and with her talent for languages and managing relations, now deals successfully with the development of foreign markets.
"That's right! Two years ago, I was just a fledgling, but it was exciting to be able to seize all the opportunities that a big fair like HOST presents. Together with my aunt, Cinzia, and Giulia, our partner, we have grown the German, English and Middle Eastern markets. It was exciting to be responsible for the new trade missions in Dubai, Barcelona and Hamburg, to mention just the latest ones.
But, undoubtedly, the best part of all was introducing the "social media" mentality of young people like me into the company, so that now a modern video conferencing system takes pride of place in the meeting room and I deal with foreign customers using WhatsApp and LinkedIn!
However, as in all the other business sectors, in the foreign sales department that I look after, we also constantly take part in training courses, from perfecting our knowledge of languages and industry regulations, so that we are always ready to take on an increasingly difficult and competitive market."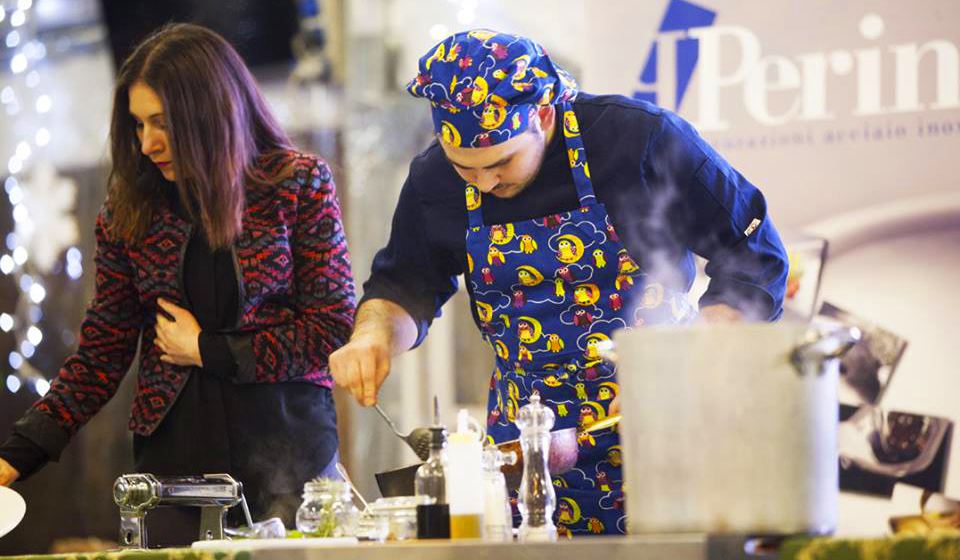 "Whereas at HOST 2017, the key words with which we created our "communication line" were CREATIVITY, RESEARCH and CULTURE," conclude Monica and Cinzia Perin, "we can safely predict that HOST 2019 will mark the transition from LOCAL to GLOBAL, as the key element that marks the unstoppable development of the company for which we want to thank all our partners who, as you will see, will bring a whole host of spectacular and interesting new products to the trade fair!"
mauro zardetto