F.lli Perin unveils the partnership with WHAD – World Halal Development – for a new multicultural project
Having developed over the past few years excellent trade relations with Algeria, Lebanon, Iran, Serbia, Kuwait and the United Arab Emirates – Monica and Cinzia Perin tell us – we began to ask ourselves whether it was appropriate, if our marketing was truly effective, to also develop forms of greater cultural understanding of those countries of Islamic faith, and the answer was: YES!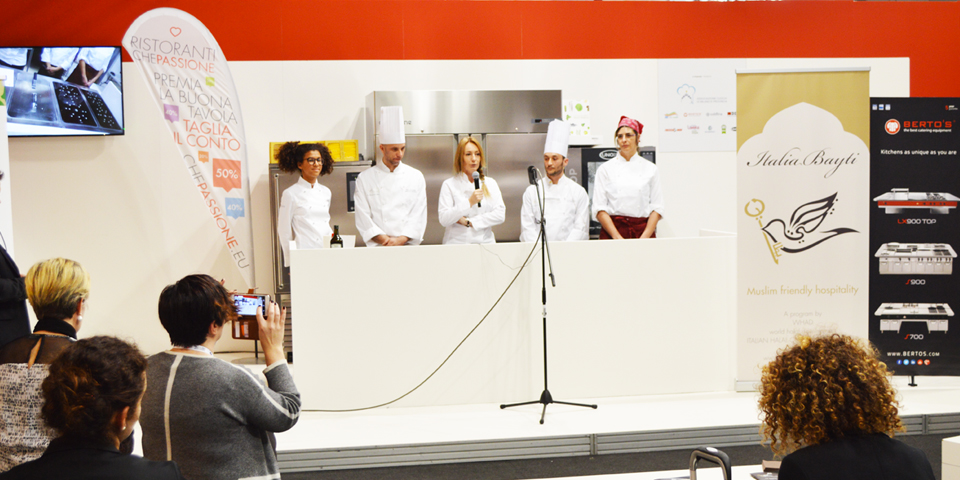 Thanks to the partnership with the Marca Trevigiana Restaurateurs Group, F.lli Perin is thus participating in a number of events aimed at developing new formats for food-culture, meeting Annamaria Aisha Tiozzo, one of the world's leading experts in Halal Certification and the President of WHAD – World Halal Development – Italian Halal Certification Body -, who is developing her own project called "Le Cucine del Libro" deciding to support its presentation within the TuttoFood trade fair in Milan.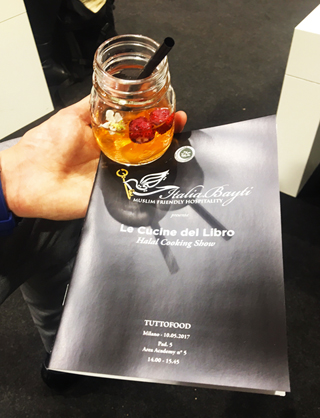 We met Annamaria Aisha Tiozzo at TuttoFood , asking her about the fundamental aspects of "Le Cucine del Libro":
Firstly thanking Monica and Cinzia Perin for having understood the importance of our project, I would like to point out how this year TuttoFood has reserved, under our supervision, an entire exhibition area to Halal-certified products, evidence of an intention that is becoming more concrete.
"Le Cucine del Libro" is a project developed as part of our  Italia Bayti – Muslim Friendly Hospitality program, the Italian segment of an incoming tourism project called Bayti (from the Arabic: at my house)  that offers a comprehensive program of training, rating, accreditation and inclusion within FIT and GIT tourist packages for hotels, restaurants, catering and services.
.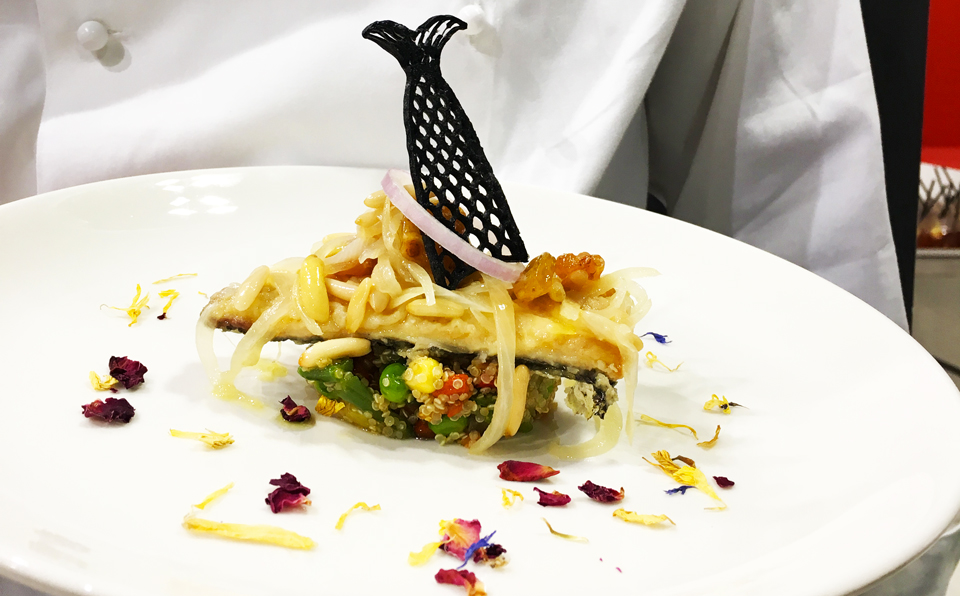 To understand the importance of this phenomenon, we must consider that the Muslim Travel Index ranks Italy as the second most popular holiday destination for Saudi tourists, the third for Malaysians and the fifth for Emirates nationals. The potential for Italian operators is valued by the same index as being several billion. Given the extremely high interest in our country, potential Muslim visitors complain however about the virtual absence of services dedicated to them, in particular the possibility of eating according to their Halal dietary requirements.
The collaboration with Treviso restaurateurs and with the other Venetian entities who attended TuttoFood proved our theory that that it is possible to involve an international audience seeking Halal certification while observing, thus without distorting, the traditions and flavours of Venetian cuisine.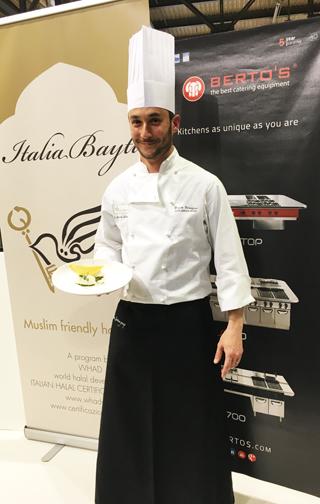 Firstly, it must be emphasised that all the protagonists have started or already completed a specific training course in preparation for obtaining the Muslim Friendly certification such as the Treviso-based Diana Bertuola, from the Ristorante al Ringraziamento in Cavaso del Tomba,  GB Termæ Group from Abano Terme or  Élite Service Group and the Barone Rosso Restaurant in Verona.
To understand "Le Cucine del Libro"  we need to remember that all religions, and also many philosophies, involve particular dietary requirements. Our format ideally aims to combine the dietary rules of the three monotheistic religions, i.e. those who recognise themselves in the Revealed Book or Bible, (Islam, Judaism and Christianity), proposing a cuisine of peace and respect. 
The chefs, trained on several religious rules, replace the prohibited or unclean ingredients seeking to maintain the taste and sensoriality of Italian cuisine.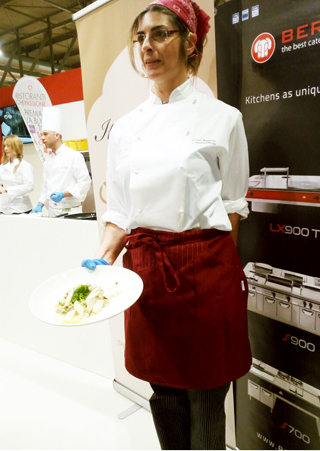 Equally, they can venture into "fusion" elaborations with a prudent insertion of "dedicated" ingredients as an example of multiculturalism but only in traditional recipes that do not already have in origin contraindications for their certification. I will then, as though it were a talk show, intervene explaining to the public the differences of the three rules whilst highlighting the similarities, because the three religions certainly converge on one point: eating is convivial.
But let me tell you about the smile, which is synonymous with enthusiasm and professionalism, of our new testimonial: Aisha Ben Thabet. The young chef was a semi-finalist of Junior MasterChef Italy in 2016 and has cooked together with some of the most famous chefs in Italy. Starting this year she is officially the face of the program ITALIA BAYTI Muslim Friendly Hospitality and at TuttoFood she presented an amazing, gigantic cake for her 13rd birthday !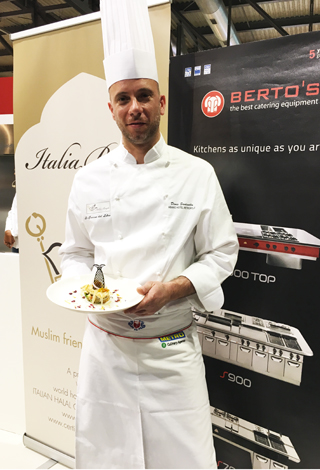 With Annamaria – conclude Monica and Cinzia Perin – considering her vast experience of the Islamic world, also developed through the WHAD sites in Kuala Lumpur (Malaysia), Jakarta (Indonesia) and Dubai, we aim to give a strong boost to our presence in the global market, increasingly convinced that the profile of a modern enterprise is always influenced, first and foremost, by its own cultural identify.
And we are happy, even at this stage, to state that the collaboration with WHAD will be one of the highlights of our program for HOST 2017. Stay Tuned!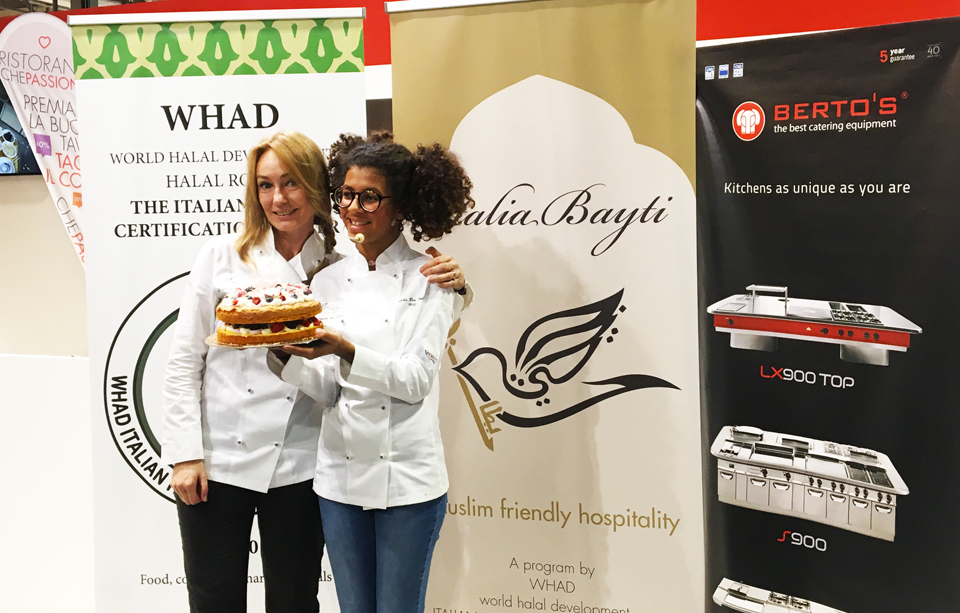 A thank you for the cooperation on the set of "Le Cucine del Libro" at TuffoFood 2017: Associazione Cuochi di Milano e Provincia e Berto's Cucine
For the Graphics and Printing: TipoLitografia Mario Paludetti
For the Chefs' outfits: SeriPiave
The cover photo is by Mauro Zardetto.
Photos 2-5 are by Illies Amar.
Photos 3-4-6-7 are by Riccardo Penzo.
Front cover: Aisha Ben Thabet
Photo 1: (from left to right) Aisha Ben Thabet, Denis Santinello, Annamaria Aisha Tiozzo, Davide Ferrazzini, Diana Bertuola
Photo 3: "Sarde in Saor" with a modern twist – Chef Denis Santinello
Photo 4: Chef Davide Ferrazzini 
Photo 5: Chef Diana Bertuola
Photo 6: Chef Denis Santinello
Photo 7: Chef Aisha Ben Thabet with Annamaria Aisha Tiozzo